3 tips - how to maximize coziness in a gray living room
How do you decorate with grey without leaving a room feeling cold? Here are our top decorating tips for the living room!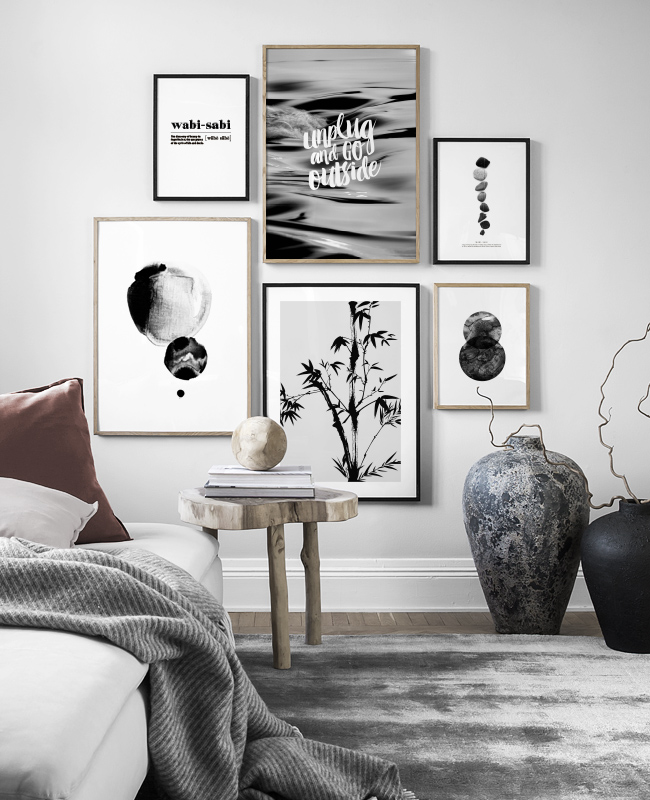 1. Gray + wood = true

Decorate your living room with grey paired with natural elements. Display your black and white posters in a collage, and mix in oak frames to elegantly add wood details to the grey decor. Oak frames paired with other accessories, such as wooden side tables, brown leather pillows, and green plants, make a living room more lively while contributing an elegant balance.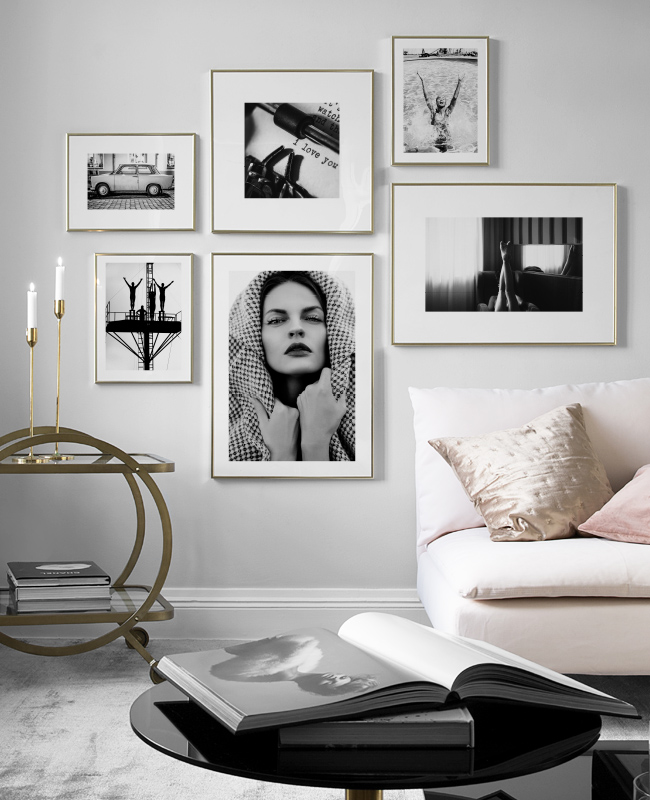 2. Touches of gold and pink

To avoid giving off a 'hard' expression, which grey has a tendency to do, we recommend adding details such as softer colours like gold and pink. Display your black and white photo prints in gold frames, and add pink as an accent in the grey interior. A pink pouffe, pink pillows, or a throw makes the perfect accessory and lends a softer side to your living room.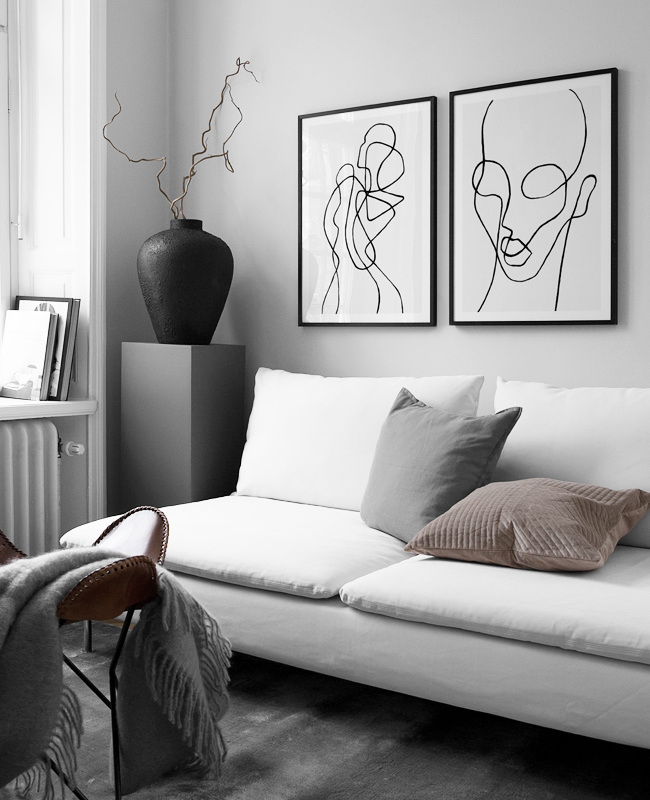 3. Minimalist

Looking to go all-in with a grey living room by keeping the 'raw' feel? Display your minimalist posters in black frames to create contrast with the grey walls. To maintain balance and a cosy vibe, add a grey-scale rug, or pillows in similar shades. A living room with a minimalist grey decor makes room for unique details and the motifs on the walls.