CREATE COLOR HARMONY IN THREE SIMPLE WAYS
Learn the basics of colour coordination and create harmony at home with your favourite colour scheme!
Creating a beautiful home can be challenging, a lot of us end up feeling like no matter what we do we can't get it quite right. But don't fear, we're here to help! By learning the basics of interior design, decorating your home can be both easy and enjoyable. In this article, we'll take you through the basics of colour coordination, the foundation of a beautiful home.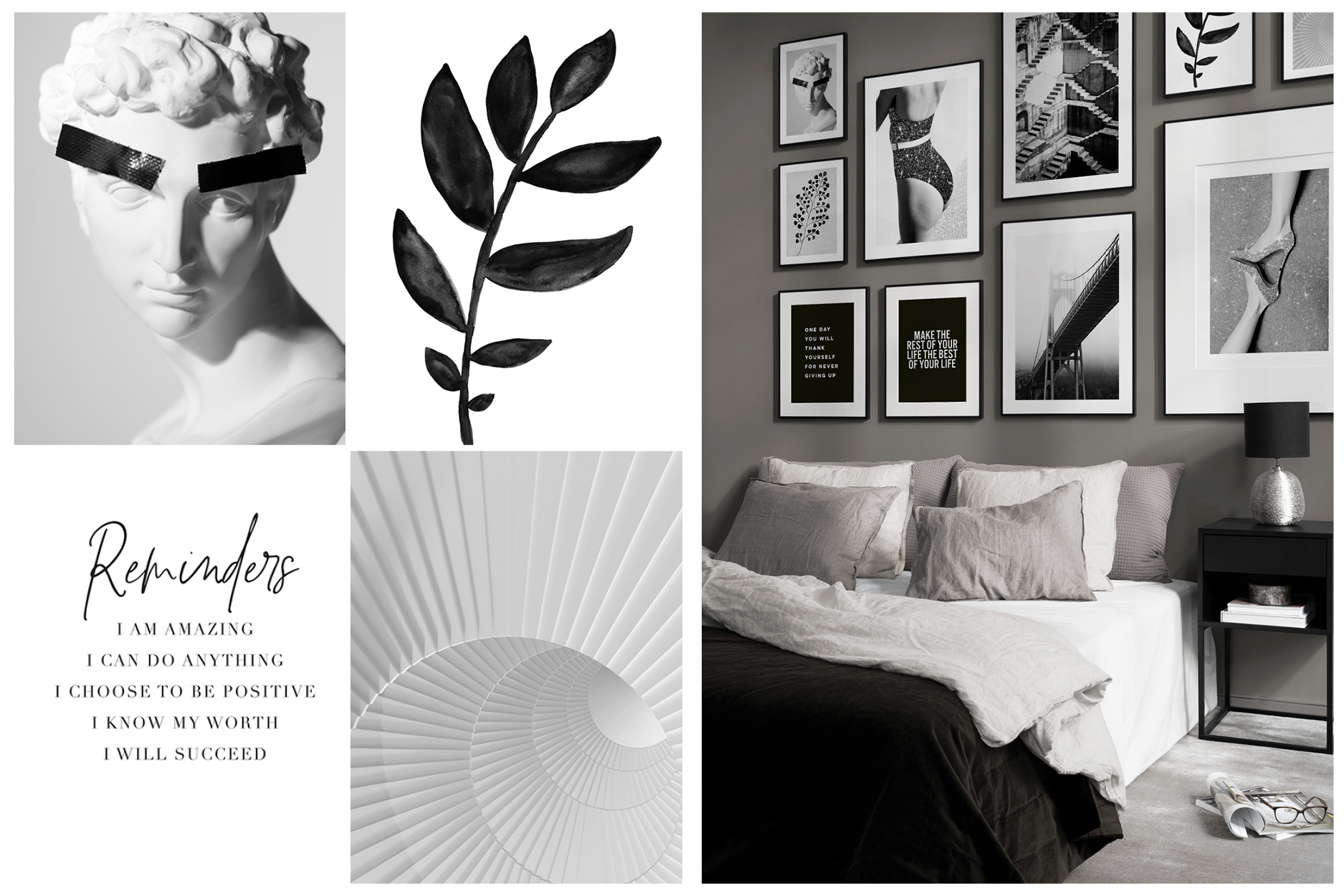 MONOCHROMATIC
A monochromatic colour scheme is derived from one single colour, using different shades, tones and tints from that colour. In this case, we've created a gallery wall with black and white photo art in a bedroom with different variations of the colour grey.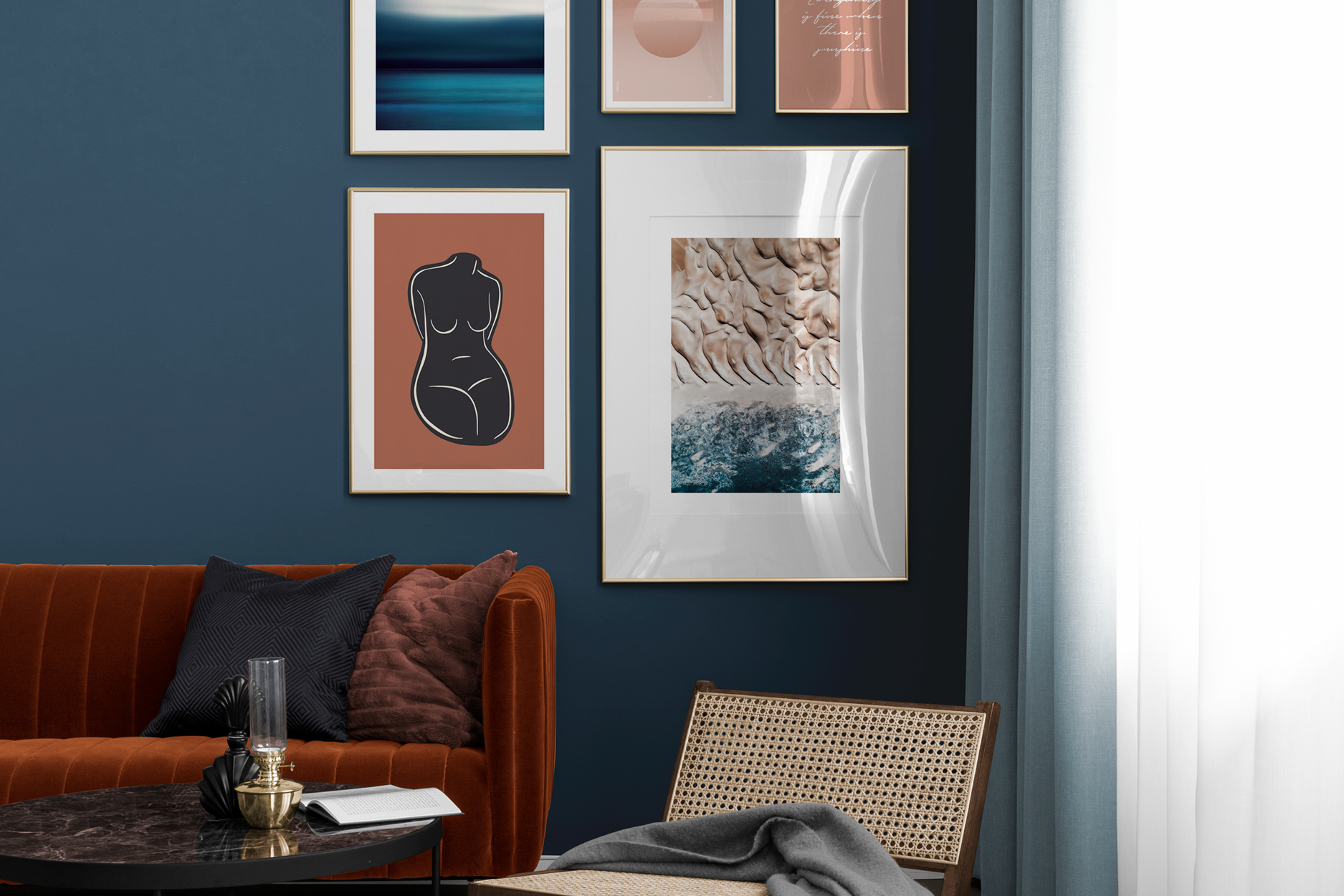 COMPLEMENTARY
This colour scheme may seem a bit daring to some, but if you go for it the result will be stunning! Complementary colour schemes are combinations of two colours that sit opposite each other on the colour wheel. They are high contrast colours, like yellow and purple or blue and orange. Use the colours as accents against a neutral background or use one of the colours as a base colour and the other as an accent. In this room, we've added orange as an accent colour to a deep blue base.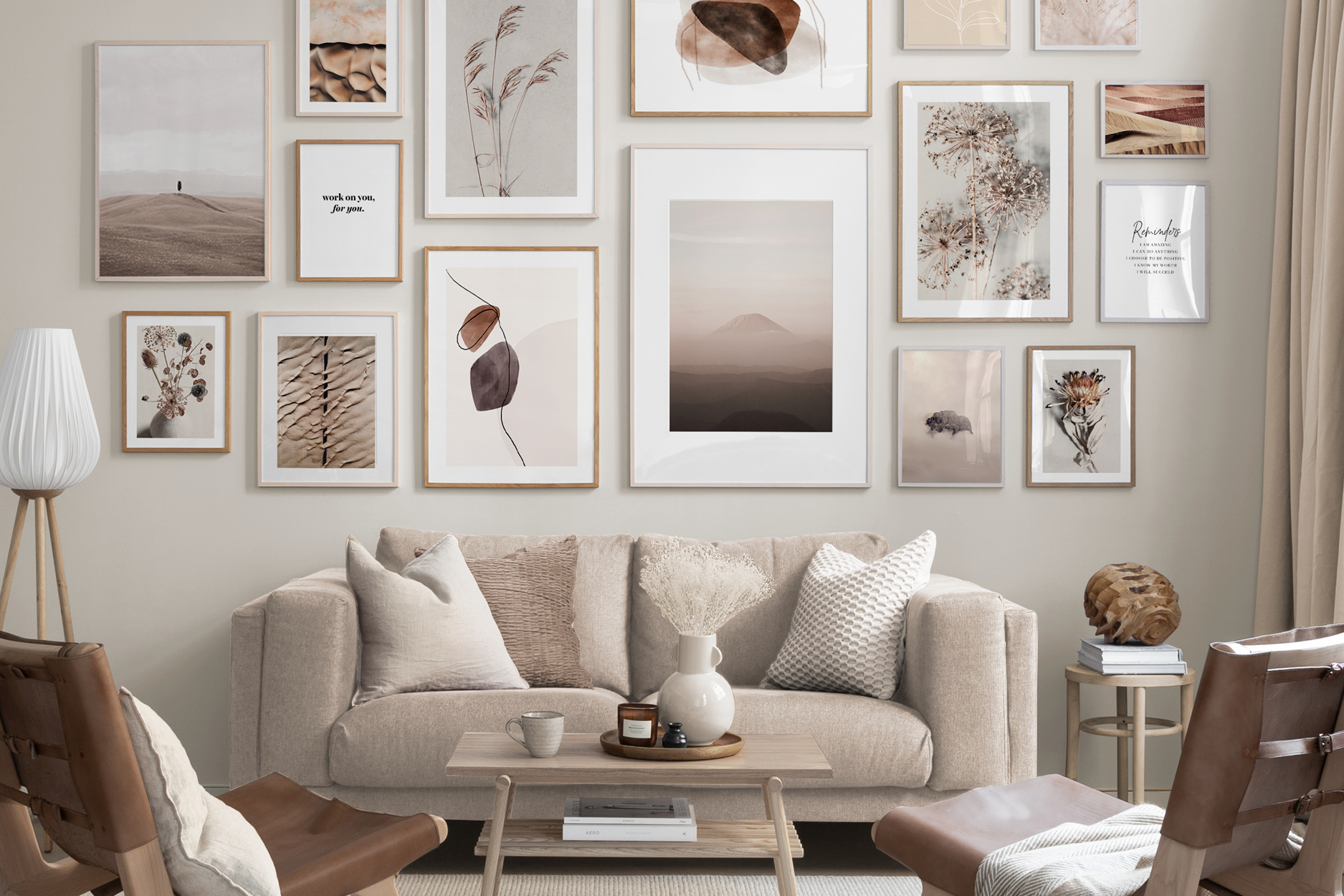 NEUTRALS
A fail-proof way of decorating, stick to classic neutrals! Neutral colours, including black, white, grey and beige, can be divided into warm and cold. In this living room, we've chosen to go with warm neutrals. Creamy whites and shades of brown give a warm yet classic feel to your home.